About RateNow
---
RateNow was founded by a group of marketing people who have been helping clients engage with and hear from customers for more than 20 years, in more than 25 industries.
We've been involved in the creation and execution of hundreds of marketing campaigns.
We've conducted millions of customer interviews.
We've worked with businesses in a wide range of industries, including hospitality, retail, grocery, education, government, finance, energy, telecommunications, and more.
We are big believers in the idea of loyalty, and we pride ourselves on simple solutions to help our clients achieve it.
Everybody texts. It's simple and it works.
---
RateNow LLC
PO Box 785
Centerville, UT 84014
---
---
Let's Connect!
Texting is the best. Let's text.
We are at (801) 859-7799.
Text us and let's text about texting.
---
Danny Inkley, Founder
---
Danny holds an MBA from the David Eccles School of Business at the University of Utah. Prior to founding RateNow, Danny acquired SDS Research, a marketing research firm with a two-decade history of providing traditional customer and market feedback.
In addition to his duties with SDS Research and RateNow, Danny also founded Wasatch Import (a leisure products manufacturer and e-commerce distributor) Lahaina Shave Ice (a quick food service provider) and several retail websites. He is also the Director of the CenterPoint Academy of Learning.
Danny and his wife Wendy have five kids, spend too much money at Disneyland, and live and die with the Utah Utes.
He also prides himself on having horrible drivers license photos. Behold, the latest! Paul Blart, eat your heart out.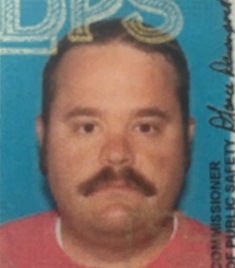 ---