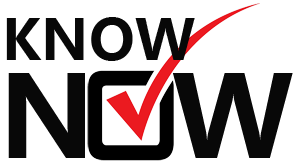 KnowNow
Immediate, realtime feedback from your people. Hear from them in-the-moment to measure and improve every experience.

Receiving immediate, realtime feedback can have a profound impact on the success of your business. The clarity of your understanding of each experience will drive improvement.
KnowNow is a simple, powerful way to know what you need to. You capture feedback as close to the experience as possible. You drill down to the most important issues. You take the right action due to clear, customizable results that are always up-to-date and available immediately.
Anything you want to know from your people, KnowNow can help you know. Ask your questions and get clear, immediate, unfiltered answers.
---
---
Connector.

Simple

Your people already text. You use the power of texting to understand their experience.

Connector.

Realtime

They participate in-the-moment. Results are available immediately and always.

Connector.

Focused

You get six questions, so you have to prioritize, to drill down to what's most important. Reports are clear and to the point.

Connector.

Complete

You choose your questions, and adapt whenever you choose. Closed-end, open-end, multiple choice, demographic – anything you want to know, you can know.
---
---
How KnowNow Looks On An iPhone
---
---

You choose a KEYWORD.


People text this KEYWORD to
78619 to start.

---

---

They get a custom automated
response. They reply 8 to
begin the survey.

---

---

The first question comes. It can
be any question at all, like this
sensible yes/no about Jack and Jill.

---

---

The second question comes
next, and the survey proceeds as
a conversation.

---

---

Any type of question is possible –
rating, demographic, yes/no,
open-ended, or anything else.

---

---

After all questions are answered,
they get a custom final text
thanking them.

---
Real Understanding In Realtime