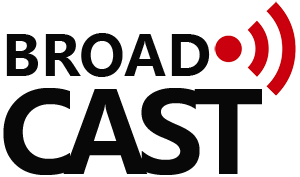 RateNow BroadCast
It's a mobile world, but it's crowded.
With BroadCast, you cut through the noise and connect with your people.

The process is simple. You send texts to people who have opted-in to receive. Messages are sent directly to cell phones via SMS text. Messages can be created in less than a minute using the simple interface at RateNow.net, and can be segmented or directed to all customers.
Because your people always have their phone close, and because most of them check their phones more than 100 times every day, you can be sure that your messages will be read and responded to instantly.
---
---
Connector.

Your Message Will Be Read...

95% of text messages are read within 10 minutes, compared to 12% of Facebook posts, 20% of Tweets, and 22% of Emails. Texts get read. Period.

Connector.

By The Right People...

Messages are sent to people who've opted-in, your most loyal people. Our track record and industry stats say more than 2/3 of your people want to text with you.

Connector.

At The Right Time

Texts get read right now, so you control when people see your message, putting the critical issue of timing on your side.
---
---
See how BroadCast works on your own phone.
Text (801) 859-7799 and we'll set you up a sweet demo.
---
How BroadCast Looks On An iPhone
---

You pick a KEYWORD.


People text this keyword to 78619
to join.




---

---

People receive a custom
welcome message, including required
information about texting.




---

---

You send messages.


For example, an alert
about a website update.




---

---

Send messages about anything
your people need to know,
especially time-sensitive information.




---

---

Texting is a great enhancer
of all of your other channels.
Use it to drive more to your social media.




---
Messages That Get Heard