Ready to text with your people?
Texting is simple and it works.
Click here to text us, and let's Get Loud.
---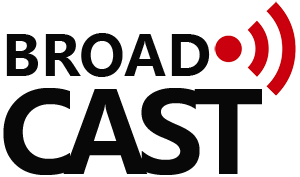 ---
BroadCast
It's a mobile world, but it's crowded. You want to be heard? Get Loud with BroadCast.

---
---
---
---
Why BroadCast?
Texting works. It does. Here's some statistics about texting that we promise we aren't making up.
---
Connector.

Your Message Will Be Read...

95% of text messages are read within 10 minutes, compared to 12% of Facebook posts, 20% of Tweets, and 22% of Emails. Texts get read. Period.

Connector.

By The Right People...

Messages are sent to people who've opted-in, your most loyal people. Our track record and industry stats say more than 2/3 of your people want to text with you.

Connector.

At The Right Time

Texts get read right now, so you control when people see your message, putting the critical issue of timing on your side.
---
---
It's so brilliantly simple to Get Loud enough actually connect with your people. Take two minutes to watch this slick marketing video that we are told has lots of "voice" and "flavor."
It's simple! As simple as these seven simple steps, which are simply simple:
You create your message (in less than a minute) using the simple interface at RateNow.net
The message is sent directly to phones via SMS text.
Your people who have opted-in receive the message.
They see the message immediately because they check their phone 100 times per day.
They know what you want them to know.
They do what you want them to do.
You buy a yacht.