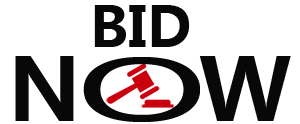 BidNow Auctions
A simple, beautiful mobile solution to take your event auctions to the next level. Maximize results of Live Auctions, Silent Auctions, and Online Auctions.

BidNow is a revolutionary new mobile auction solution that simplifies and magnifies the entire auction process. The simple setup takes minutes to create and seconds to manage. The text-based paperless bidding method allows participants to bid straight from their phones, using technology they already use. And the finalizing and awarding process takes one click.
BidNow is fun and exciting, and adds energy and competition to your events. It's simple and elegant for everyone involved – the organizer, the bidders, and the staff.
You can either self-manage your auction (it takes 10 minutes to learn), or have RateNow manage it for you.
And the cost is simple, too – $200 setup fee plus $2 per auction item. That's it.
---
Awesome Auctions At Ridiculously Low Cost
Because robots work so cheap, BidNow auctions are incredibly friendly to your budget.
$200 setup plus $2 per item.
That's all.
Why Auctions Are Hard:
Connector.

Paper Bids

Paper bids attached to each item have no engagement, no awareness of bid progress, and are difficult to manage.

Connector.

No Competition

Bidders aren't aware of when they are outbid, and suffer rapid auction fatigue trying to track each item.

Connector.

Hoops to Jump Through

Paper auctions require constant checking-in. Some mobile solutions require registration or app downloads or relentless screen scrolling.

Connector.

Stale & Cumbersome

Even with interesting items and great causes, traditional auctions are more of a chore than an activity. They feel like homework instead of play.

Connector.

Tracking Winners

At auction close, papers are collected and a heavy load of manual labor is required to identify, sort, and total winners.
How We Make Them Easy:
Connector.

Mobile Bids

Mobile bidding allows people to engage in the auction using only the device they keep within three feet, 24 hours per day.

Connector.

Outbid Alerts

Every time a bidder is outbid, they'll get a text with the new bid amount and a prompt asking them if they want to bid again.

Connector.

Technology Everybody Uses

94% of American adults text at least weekly. BidNow uses this already-established behavior to maximize and simplify participation.

Connector.

Fun & Exciting

It's a mobile world. People love using the simplicity of their phone whenever they can. And Outbid Alerts create a friendly competitive environment that maximizes bid amounts.

Connector.

One-Click Instant Results

At auction close, you click one button to alert and instruct winners, and to export bids to a simple spreadsheet for awards and checkout.
How BidNow Looks On An iPhone
---

You pick a KEYWORD for each item.
Note: The actual Brad Pitt is not
available as auction item.

---

---

The bidder texts your KEYWORD
to 78619 to start
the bidding process.




---

---

The bidder confirms
that they do want to bid
on the item.

---

---

The bidder places a bid
on the item, and you set the
minimum bid interval.

---

---

The bidder is alerted when they
are outbid, with the current bid
amount and re-bid invite.

---

---

Bidders can bid on as
many items in the auction as they
want, without limit.




---

---

At the close of the auction,
winners and losers receive custom
messages and instructions.




---
Auctions Can Be Fun!